>> Our references
Le Petit Futé 2004 *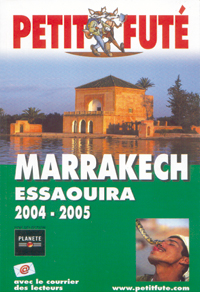 La Licorne, 26, rue Scala.
Opened in July 2000. Menus at 90 – 130dh. Traditional and modern Moroccan cuisine, from pastilla to couscous, squid, stuffed or with ginger. Excellent service and good value for money. Lovely surroundings in a rustic dining room with stone walls. Two dining areas, one of which is a charming Moroccan salon. Not to be missed are the homemade desserts (fruit salad with fresh mint, apple and honey pastilla). Good Moroccan wine list. Open for lunch and dinner all year.Warm welcome from Aurelly. Booking advisable.
* Text of tourist guides may contain information which are not up to date. You may refer to other pages of this website to have accurate informations about our menu, prices or schedules.